I keep in contact with this girl Jennifer. She owns Fonzie who is Zepplin's brother. We both constantly debated and guessed as to what our two little boys could be. We both knew Australian Cattle Dog was the obvious main part of our boys' heritage. But what else was in their blood? We both assumed some sort of terrier, Rat Terrier being the main culprit.
To make a long story short Jennifer got the blood test done for Fonzie and e-mailed me the results the other day. So... what are our two boys besides Australian Cattle Dog?
Here's a picture of the two for a refresher.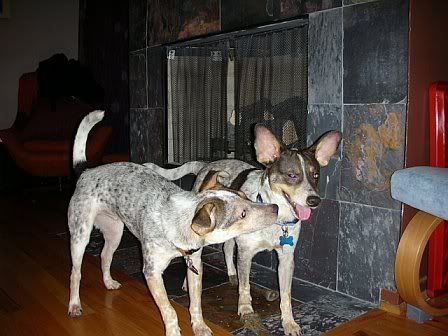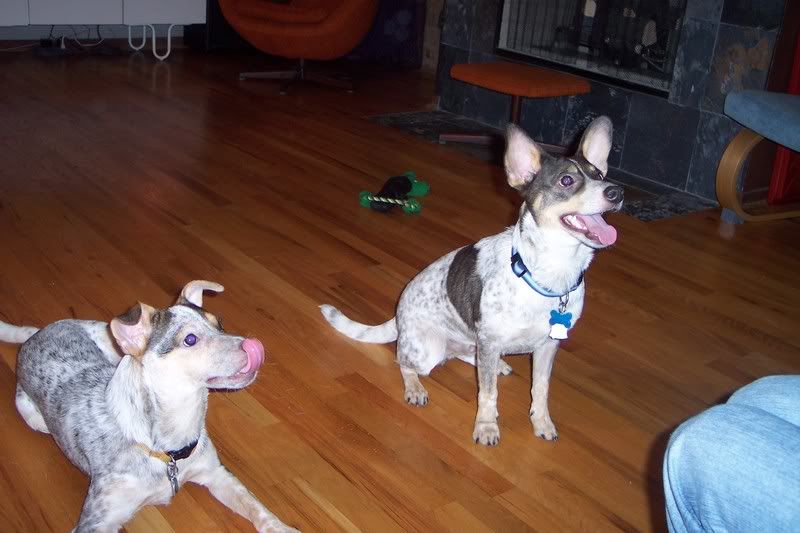 Okay so you ready for the results?? You suuuuuure???
Mostly Australian Cattle Dog (as we already knew), with trace amounts of Rhodesian Ridgeback and Weimaraner.
Here's a picture of these two breeds for a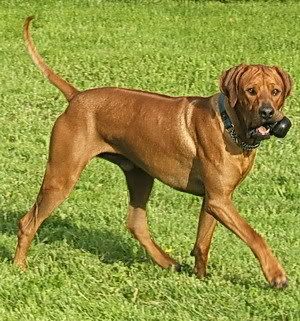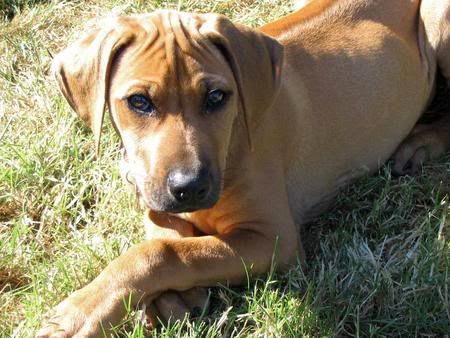 Rhodesian Ridgeback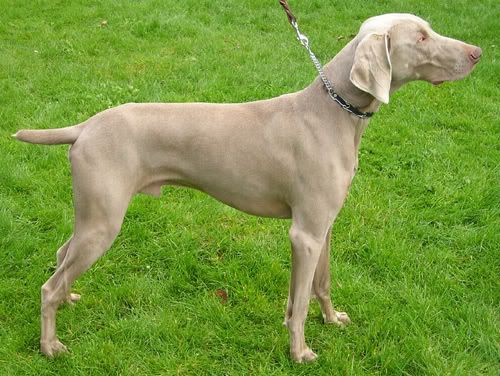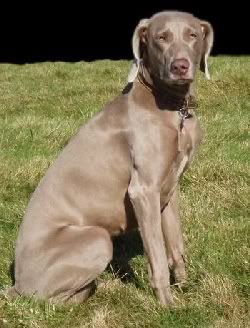 Weimaraner
Here's a few other pictures of Zepplin. (I don't have very many good ones of Fonzie unfortunately)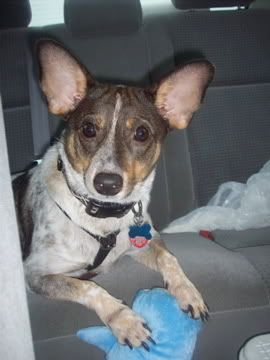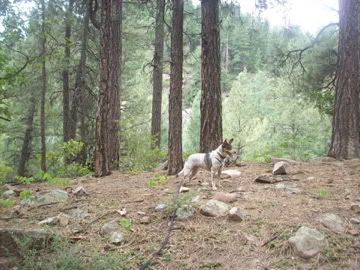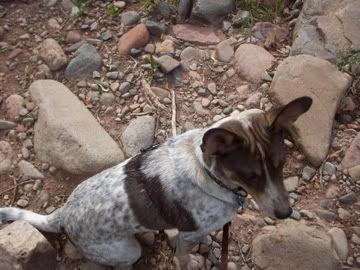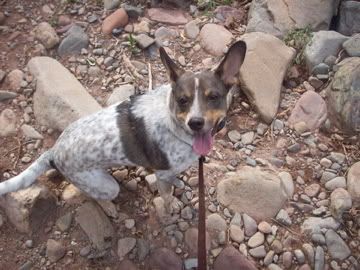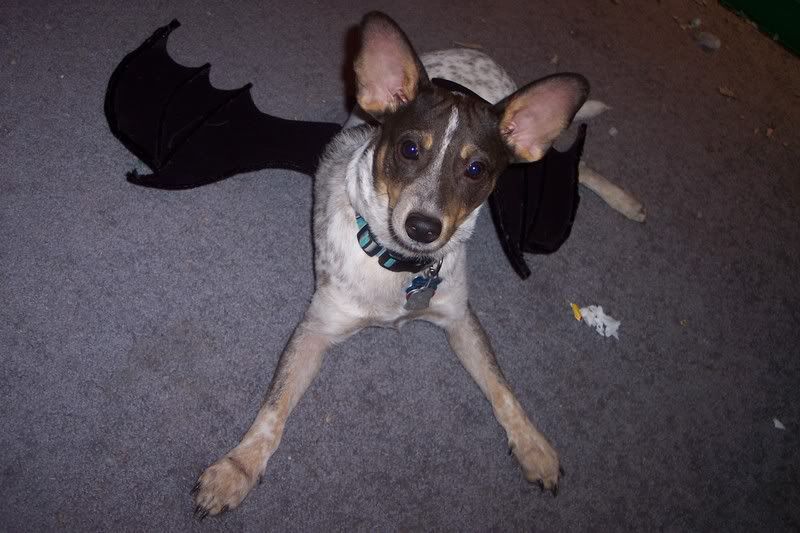 I must say both of these breeds totally threw me for a loop. I'm starting to see more and more of the Rhodesian Ridgeback in Zepplin's face. That, and the fact that he has "normal dog fur" on his sides and head, but along his spine he has the wiry Cattle Dog coat. Ridgebacks have either a different type of fur or fur that goes in the other direction on their back. I can't really remember exactly what it is. That and they both have the wrinkles going on on the forehead.
I'm still at a loss with the weimaraner...